A multi-faceted region: hiking holidays in the Dolomites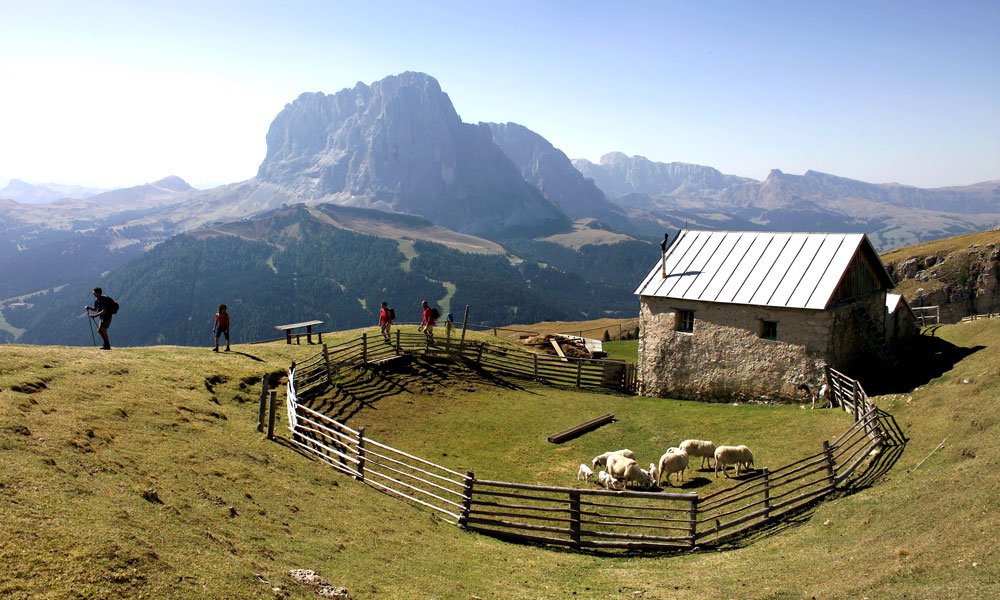 The best time for hiking holidays in the Dolomites is when the hottest months of the year are already over and the larch forests of the region have invested their autumnal dress. The Dolomites are among the most diverse hiking areas in Europe and so here a variety of activities waits for you: for sporty hikers as well as for families with children who do not want to deal with any long distances. What you should not miss on the way or after the hike: the Törggelen. This is a typical South Tyrolean feast that once was hosted by winemakers for employees and harvesters. Today the Törggele meal with grape juice, roasted chestnuts, nuts and sweet donuts is a tourist attraction which perfectly rounds off every successful hiking holiday in the Dolomites.
Walking holidays in the Dolomites: Do you want to experience an expedition in the mountains?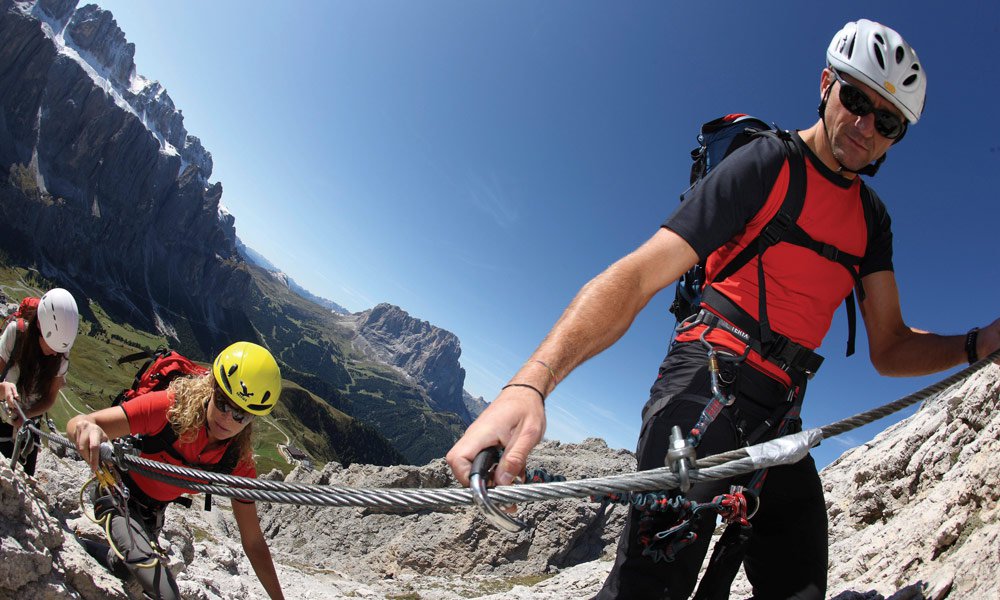 Several-day hikes are a special experience on the Dolomites mountain paths. A total of seven high-altitude trails run through the Dolomites on which you overcome up to 2,250 meters in altitude. The high-altitude trails that you can explore in your hiking holiday in the Dolomites are consistently classified as difficult and are therefore suitable only for experienced hikers with sufficient training. If you want to first experience the adventure trail, it is advisable to take part in a guided alpine hike; the hiking guide can actually give you tips and tricks for especially difficult passages and clarifies about the right behavior and safety measures during march through the mountains.